Products:
Jaw crusher, which is ideal for the primary and secondary crushing, is widely used in mining, quarry, metallurgy, building, highway, railway, construction waster processing, water conservancy and chemical industry, etc. It features big granularity of feeding material, big crushing reduction ratio, high productivity, most effective angle of engagement, big adjusting range of discharge gate, simple structure, high reliability, easy maintenance, low equipment operation cost, and stable running with small noise.
Technical Parameters: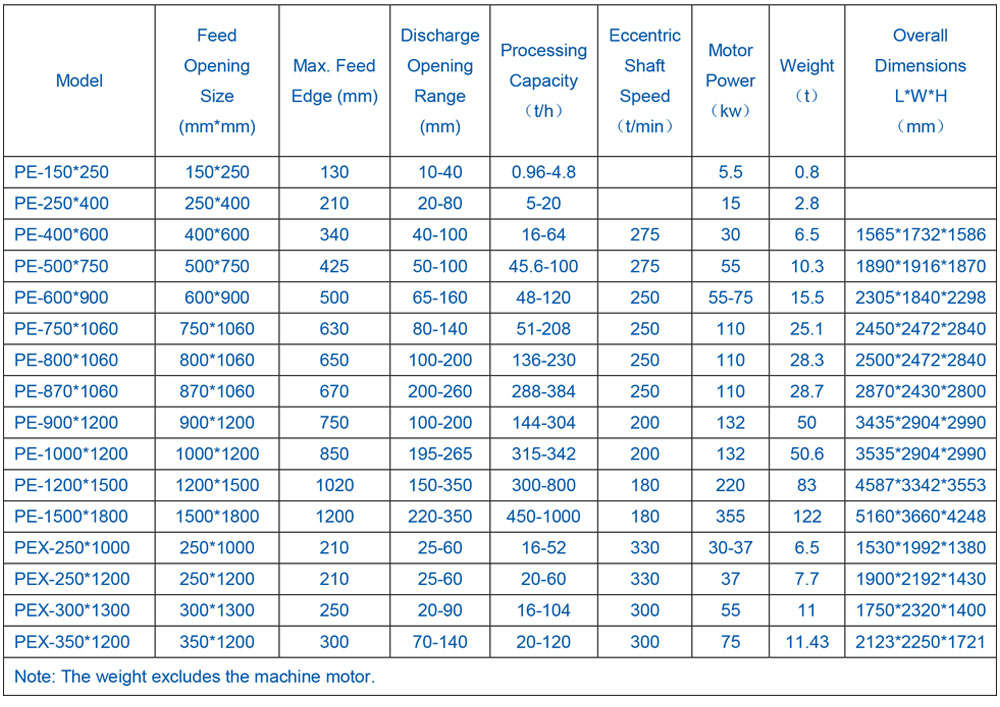 Related Equipment and Spares:
Cases:
All product information including pictures, types, data, performance, specifications on this website is for reference only. Adjustment of above-mentioned contents may take place. You can refer to the real products and product manuals for some specific messages. Except the special explanation, data interpretation right involved in this website is owned by Echo Equipment.