Products:
Compound cone crushers and CH series single cylinder hydraulic cone crusher as well as PHE multiple cylinder hydraulic cone crusher which are generally used for secondary or third crushing stage. They are broadly applied in mining, metallurgy, building materials, road construction, highway, railroad, water conservancy and chemical industries etc. for crushing all kinds of ores and stones, which hardness is medium or higher. Standard product is normally used for medium or coarse crushing and short-cone product for medium or fine crushing. The crushers of this series adopt optimal combination with crushing frequency and eccentricity, which can make the fine crushing degree of the material to be crushed to be higher. Compared with similar model, the crushing capacity is higher. Each size of crusher can be provided with a variety of chamber types, so customer can select chamber type according to their needs.
It features fine granularity of the materials, hydraulic chamber cleaning system is adopted to reduce equipment down time, electric cooling dilute oil station, crushing force is generated by hydraulic chamber, anti-iron overload protection, discharge opening is hydraulically adjusted, grease sealing and dustless dust and environmental-friendly.
Technical Parameters: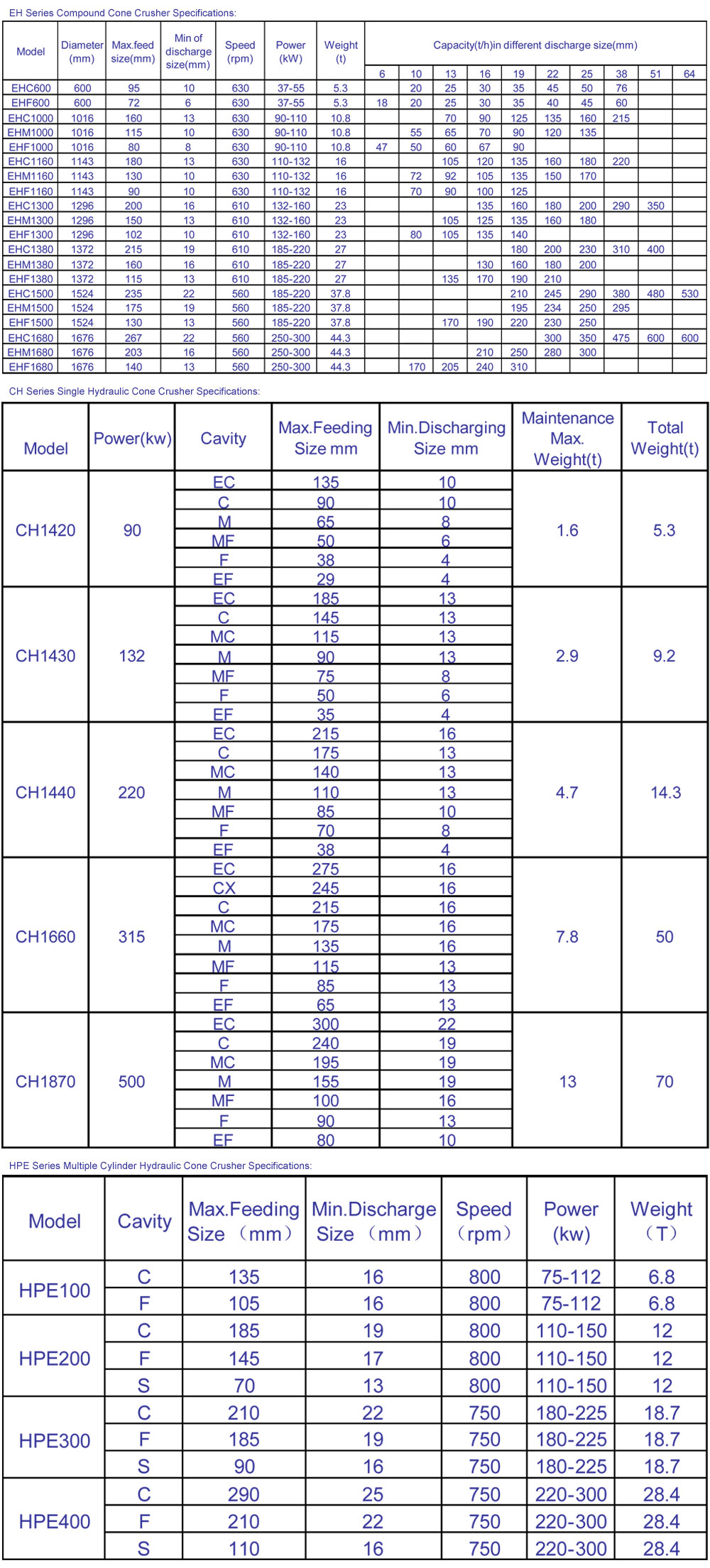 Related Equipment and Spares:
Cases:
All product information including pictures, types, data, performance, specifications on this website is for reference only. Adjustment of above-mentioned contents may take place. You can refer to the real products and product manuals for some specific messages. Except the special explanation, data interpretation right involved in this website is owned by Echo Equipment.