Products:
Jigger belongs to gravity separation equipment. It uses water as medium to separate ores and gangue by the difference of specific density. The max. feed size is 8mm, while it could be 12mm for separating placer deposit.
According to ores' specific density, you can flexibly adjust the jigger stroke and frequency. Jigger is widely used in gravity separation of tungsten, tin, placer gold, hematite, limonite, manganese ore, titanium, antimony, lead, tantalum, niobium and etc.
Currently, the diaphragm jigger is the most widely used jigger. According to diaphragm place, it has three types: upside driving diaphragm jigger, downside driving diaphragm jigger and side driving diaphragm jigger; According to the ore size, it has coarse jigger and fine jigger. Jigging chamber is shaped of rectangle, trapezoid and circular.
【Application】: Ore beneficiation plant.
Advantages:
Jigger can separate mineral with large size range, large capacity, small area, high efficiency, easy operation and maintenance.
Technical Parameters: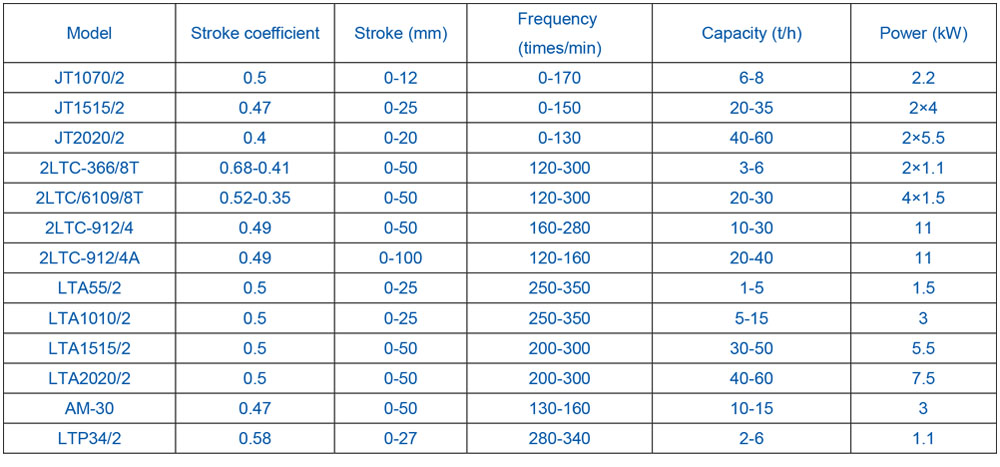 Note: No further notice if the technical parameters change.
Related Equipment and Spares:
Cases:
All product information including pictures, types, data, performance, specifications on this website is for reference only. Adjustment of above-mentioned contents may take place. You can refer to the real products and product manuals for some specific messages. Except the special explanation, data interpretation right involved in this website is owned by Echo Equipment.