Products:
ZSW series vibrating feeder consist of vibrating frame,spring,vibrator and motor.The vibrator is made of twofixed eccentric shafts whose gears are jogged.
Through drive of the motor,the two eccentric shafts start rotating to produce a liner huge power which forces the feeders to vibrate.
GZD series vibrating feeder is equipped with two heavy vibrating motors.These two motors rotate and excite vibration source to move the materials forward to crushers.
Technical Parameters: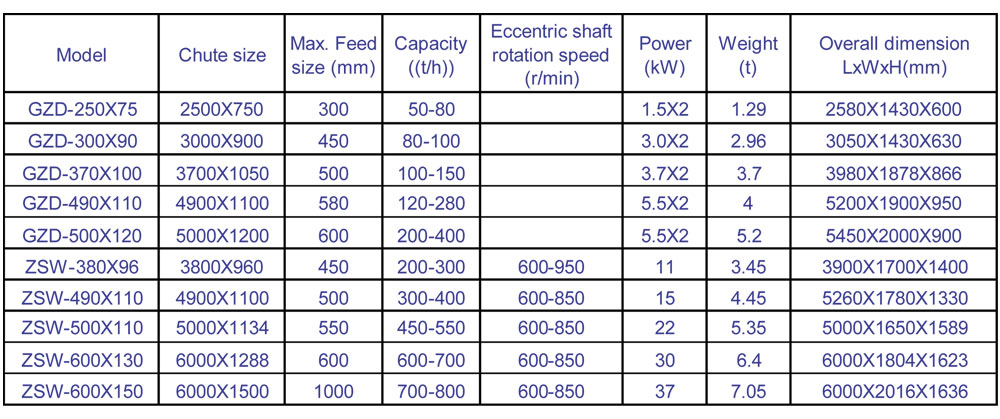 Related Equipment and Spares:
Cases:
All product information including pictures, types, data, performance, specifications on this website is for reference only. Adjustment of above-mentioned contents may take place. You can refer to the real products and product manuals for some specific messages. Except the special explanation, data interpretation right involved in this website is owned by Echo Equipment.