Products:
The grinding plate is rotated by the main motor via the reduction gear.Meanwhile, high pressure air enters themill interior via inlet.Material then fall onto the center of
the grinding plate in rotation by screw conveyor feeder.Due to the centrifugal force,the material evenly move from the center of the grinding plate toward its fringe.
While passing across the track in the grinding plate,large blocks of material are crushed and grinded directly by the grinding roller.The fine particles from the material bed,owing to squeezing,where the inter-particles crushing takes places until grind to th fine powder and air classifier.carborundum,bauxite,rock phosphate,coal,etc.
The granularity of the finished powder size can be adjusted between
325-3000mesh(43-4.5 micron) and 2μm>50%.
Technical Parameters: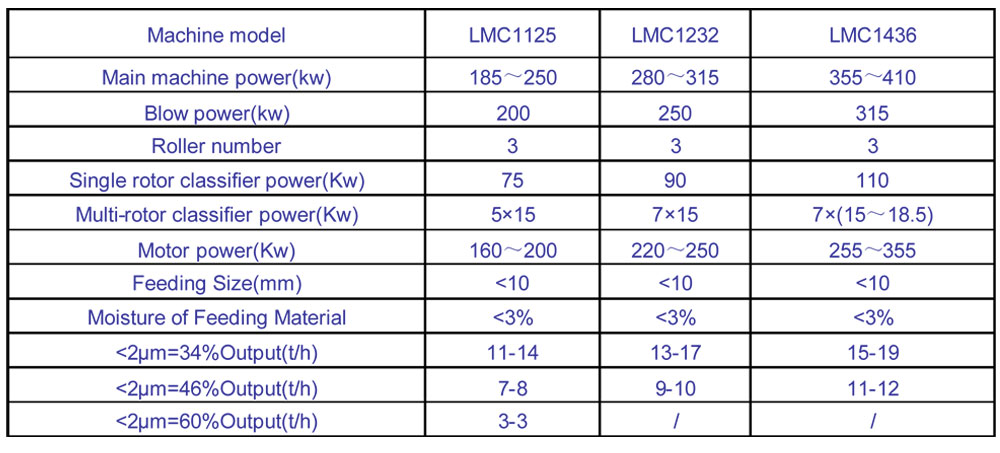 Related Equipment and Spares:
Cases:
All product information including pictures, types, data, performance, specifications on this website is for reference only. Adjustment of above-mentioned contents may take place. You can refer to the real products and product manuals for some specific messages. Except the special explanation, data interpretation right involved in this website is owned by Echo Equipment.