GZD300X90 Vibrating Feeder
Author: adminViewed:1474【Close】
2018-10-12 13:36:30
GZD Vibrating Feeder is a kind of linear direction feeding equipment.In the sand stone production line,
it can send materials to crusher evenly and continuously,at the same time, it can screen materials roughly.
Our GZD series vibrating feeder is equipped with two heavy vibrating motors.These two motors rotate and
excite vibration source to move the materials forward to crushers.
Features


Echo Equipment GZD Vibrating Feeders have features of smooth and stable vibration,reliable operation
and long service life,can feed crushing machine continuously and has primary sieving on materials.
Advantages and characteristics
Echo Equipment GZD Vibrating Feeders advantages and characteristics are simple and reasonable structure,
easy maintenance,continuous and uniform feeding.
Application
Echo Equipment GZD Vibrating Feeders are widely used in metallurgical industry, mining-selecting,
building, chemical and grinding industry etc.
Echo Equipment supports GZD Vibrating Feeder like GZD250X75,GZD300X90,GZD370X100,GZD490X100,
GZD500X120 etc machine model for you.
Our Produced GZD300X90 Vibrating Feeder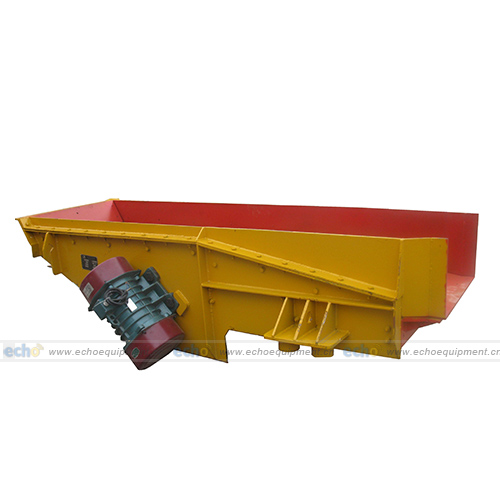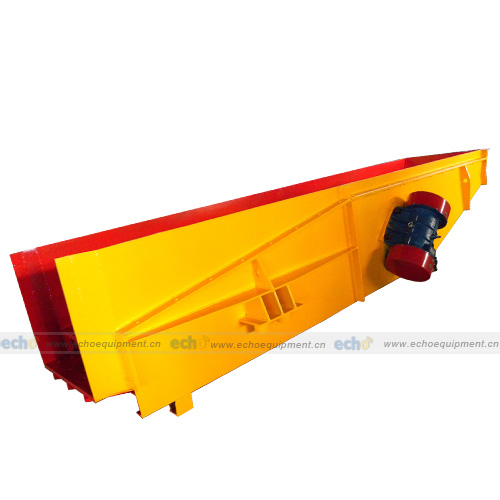 For more information about our products,please contact us today! info@echoequipment.cn
All brand names, model names or marks are owned by their respective manufacturers. Echo Equipment has no affiliation with the original equipment manufacturer.
These terms are used for identification purposes only and are not intended to indicate affiliation with or approval by the OEM. All equipment are manufactured by,
for and warranted by Echo Equipment and are not manufactured by, purchased from or warranted by the original equipment manufacturer.