Echo Equipment 2018 Easter Day News
Author: adminViewed:3314【Close】
2017-11-07 10:35:05
Echo Machinery 2018 Easter Day News
Echo Machinery would like to express the best wishes to you for the Easter Day.
Easter also called Pascha (Greek, Latin) or Resurrection Sunday,is a festival and holiday celebrating the resurrection of Jesus from the dead.Easter is on the first
Sunday after a full moon on or after 21 March.
May the love of God always shine in your life,as you become a light for others.
Best Wishes For 2018 Easter Day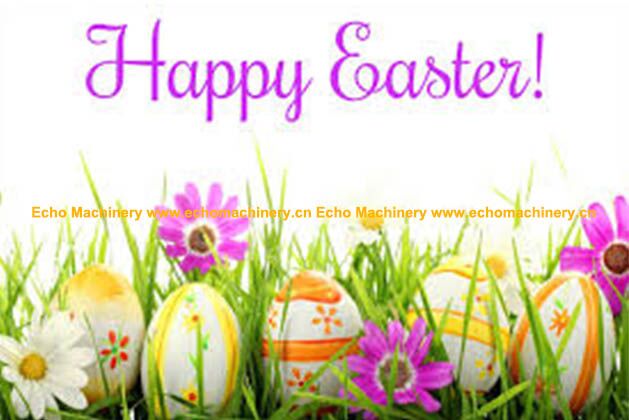 Echo Machinery sincerely wishing you health,luck,happiness and peace in the Easter holiday.
For more information about our products,please contact us today! info@echomachinery.cn