300TH to 400TH Stone Crushing Plant
Author: admin Viewed: 635【Close】
2018-04-17 10:55:00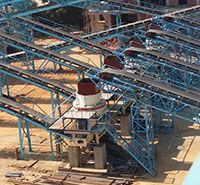 Brief Introduction:
In many applications, the production capacity of 300t/h – 400 t/h is well received. This crushing plant is widely used as sand making line, rock crushing line, stone crushing plant, ore dressing line, aggregate production line, construction waste recycling plant and so on.
300t/h–400t/h(output 300-400 ton per hour) crushing plant features for its large scope production, good performance, convenient operation, this line can achieve high reduction ratio with great output.
Jaw crusher model PEV900X1200 works as primary crushing, its over sized feed opening & unique Jaw plates make it readily crush 630mm into small sizes. All the spare parts assembled are of top quality (bearing, motor, eccentric shaft, screen mesh, etc.), this ensure the stable working status for all the equipments.
Secondary crushing process is performed by spring cone crusher model PYB1750 and impact crusher model PF-1320.
The final products are of regular cube shape, high compressive strength, needle shape take up small proportion, no inner-cracks. They are quite suitable for speedway, bridge, tunnel and other construction projects.
Technical Parameters: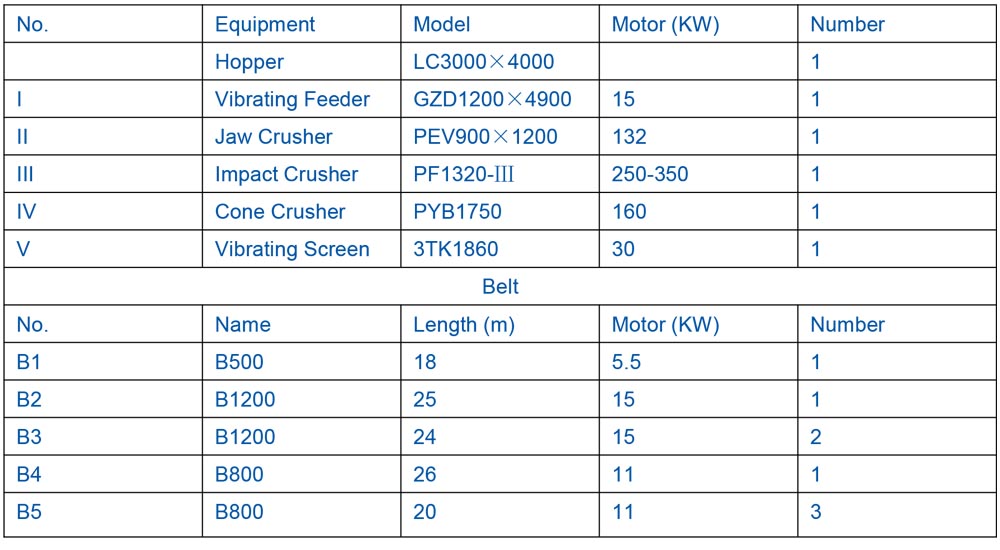 Note: No further notice if the technical parameters change.